Dates, Positions & Salaries
2024 DATES
Spring Season: May 20-May 30
Equestrian Staff: May 27 arrival
Advisory Staff Training: May 27-May 31 (Summer Assistant Director, Senior Program Director, Hill, Valley, & Day Camp Directors)
Director Training: May 31-5 (Activity, Teen, Village & Day Camp Program Directors)
Certs Week: June 5-11 (Lifeguards, Ropes) / June 9-11 (Athletics)
Staff Week: June 11-22 (All staff)
Summer Camp: June 23-August 17/23
Fall Season: August 18-Sept 6
STAFF REFERRAL BONUS
Invite your friends to join you at camp! When you refer a friend to camp, you'll receive a $100 bonus, as long as they complete their contract. There's no limit to the referral bonuses so reach out to all your friends. If you have someone in mind, please contact us at rhino@campsloane.org.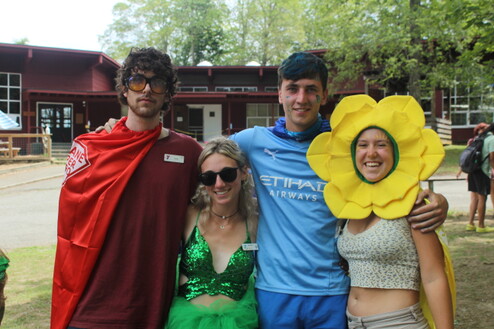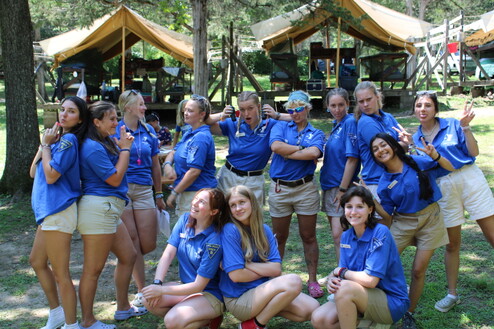 2024 POSITIONS & SALARIES
All first-year international staff will receive the weekly rate rate and we will deduct the agency fees that we are required to pay as appropriate. Returners will be paid at the $534/wk rate (or what your salary level is) and we will simply deduct your agency fee from your summer salary. For some, this may be $35 and for others, it could be $500 - it just depends on your agency.
COMPLETION BONUS
All staff are eligible to receive a completion bonus when they work their agreed summer dates. The starting completion bonus is $100. For a 2nd-year staff it is $300, 3rd-year staff is $500, 4th plus is $700 (capped at this level).
READY TO APPLY?
Applications are accepted on a rolling basis, but we suggest that you apply as early as possible. We begin hiring returning staff as early as October and we recommend having new staff applications submitted by December.