Sloane @ Home
These are challenging times and we want to try to bring a little light and fun to your day in a very Sloane way! We want to help our #sloanefamily stay busy, connected and positive, so we've created some fun games and activities for you all to do at home!
If you have any suggestions for things you'd like to see us do, please get in touch via our social media or by emailing ru@campsloane.org.
Below are some different materials and content for you to enjoy and a short term schedule of what we'll be doing. We'll update this weekly and will add to it throughout the summer.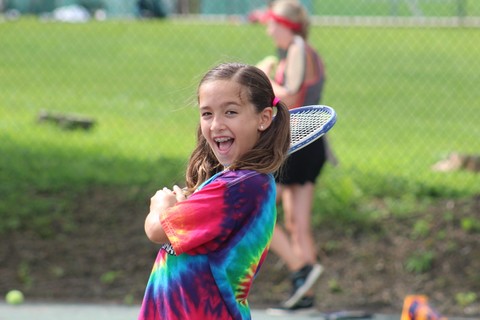 Puzzles & Games
Crossword puzzles (coming soon...)
Riddles (coming soon...)
Activity Instructions & Recipes
More coming soon...
Songs & Cheers
Do you have more songs you'd like us to add? Email them to ru@campsloane.org!
Videos
We have a whole catalog of videos on our Youtube Channel, but here are some of our favorites that we hope will transport you back to your summer home!
Live Virtual Camp
We're bringing camp to you (virtually) with options such as book club, dance classes, homework club, and arts & crafts led by Sloane staff. We'll also be hosting some live 'campfires', talent shows, and more on Zoom over the coming weeks that you can join in on... we can't wait to see you all soon!
MOST SESSIONS WILL BE ON ZOOM AT THIS LINK (email ru@campsloane.org for the password).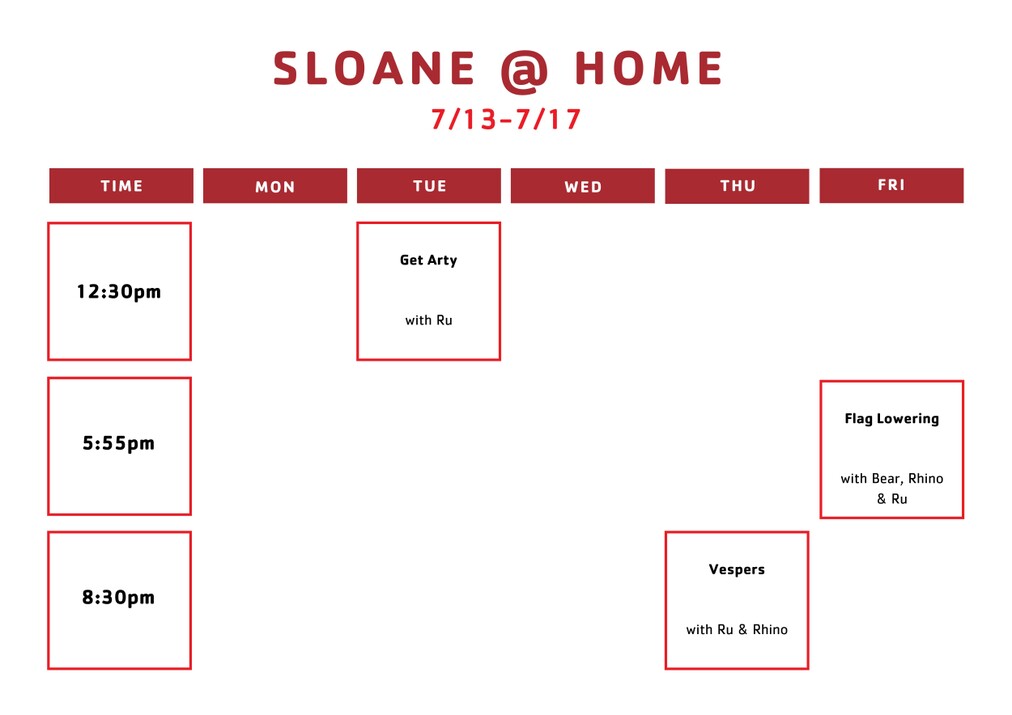 * For 'Get Arty' you will need: paper, pens, paints, masking tape, brushes, water.
* Flag Lowering will be LIVE on Facebook & Instagram.
The Best of Camp Sloane (Bracket Challenge)
What are your favorite things at Sloane? Is it the activities? The food? Chilling on Lake Wononpakook or flying through the trees on the Giant Swing? Well now is the time to find out!
How it works:
Starting June 20th, we will be posting a daily poll on Facebook and Instagram Stories matching up two activities, locations, food, etc.
Polls will be posted daily at 10 am and will stay open for 24 hours.
YOU CAN VOTE ONCE PER PLATFORM.
You can play along by simply participating in the polls or, if you want to get more involved, you can fill out this bracket and send it to ru@campsloane.org with your name to see if you can accurately predict what is the BEST of Camp Sloane!
Winners will be highlighted on our social media!
You have until Monday 6/22 at 9:00 am to officially send in your bracket! Polls will start on Saturday 6/20 at 10:00 am.
Good Luck!
Instagram: @campsloaneymca
Facebook: Camp Sloane YMCA
Update as of 7/10: