Bunk Requests and Making New Friends at Camp!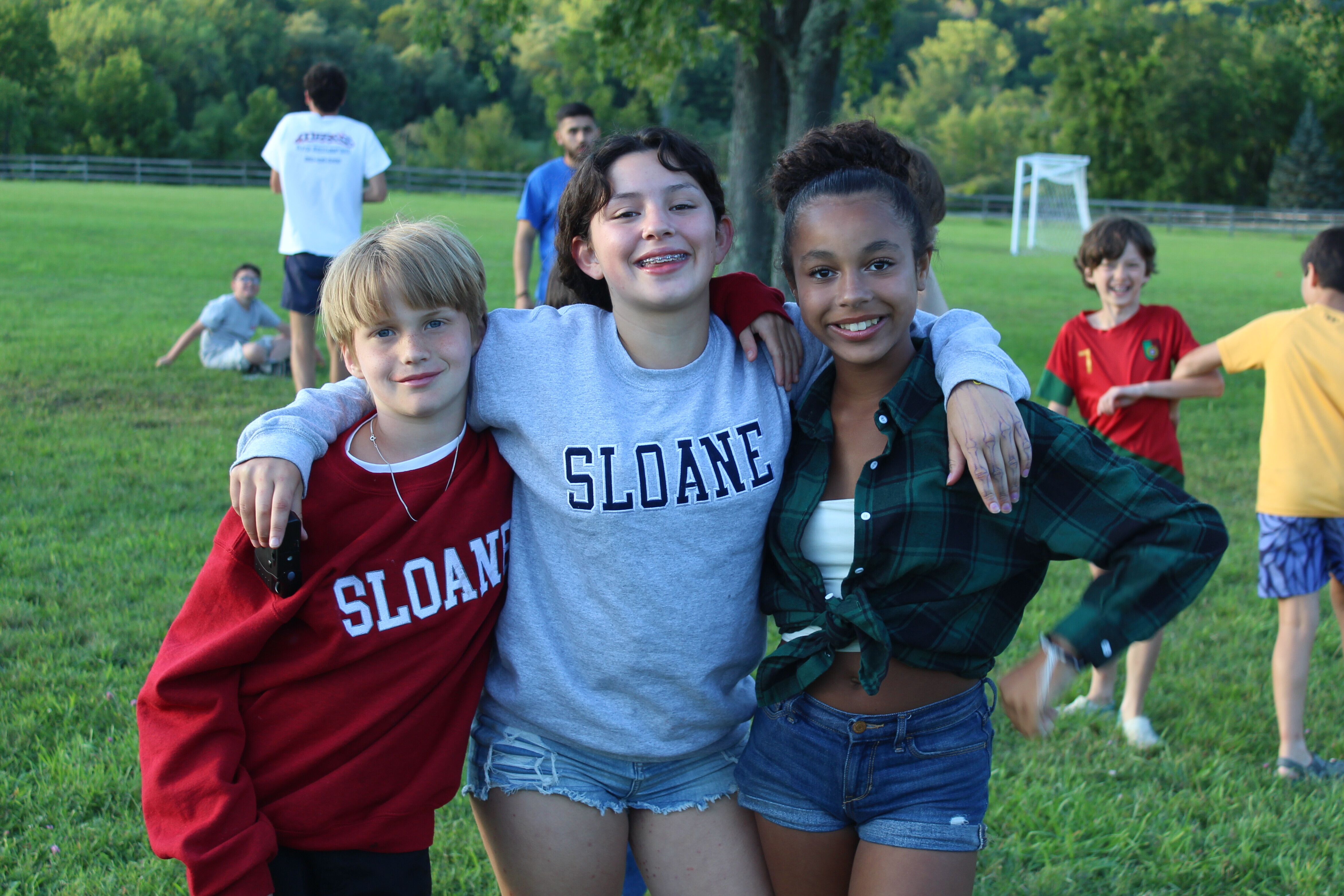 Can you make sure that my child is in a tent with all of their friends and that they are in every activity together?

This is a request that we receive a lot… and we understand, we really do. Every parent worries that they will send their child to camp, their child won't make any friends, and will be left lonely and missing home. Here's an important truth about camp, whether it be activities, friends, or bunkmate requests - we are professionals who care about your kids… trust us! When a group of friends is split into different tents, it is better for everyone. Camp is about seeing your returning friends, making new friends, trying exciting new things, learning new skills, laughing, dancing, singing, gaining independence and confidence, all while having FUN!
Here are a few things you need to know about Tent Assignments and Friends at Camp:
1) Tent Set-Up - We have 2 camps (Hill: Girls+, and Valley: Boys+), each with 4 separate Villages. Villages have anywhere from 4-7 tents, each sleeping 6-7 campers with 1-2 counselors (8 people in a tent max.). At Sloane, we take great care in ensuring that each camper has the best possible experience. That's why we thoughtfully place campers in their Villages & tents based on their rising grade. We believe this helps your child grow and thrive, while also ensuring that the tent and Village community flourish.
Placing a younger camper in an older Village to be with the "only friend they know" could disrupt the entire Village's dynamic. By allowing us to make tent assignments by grade, we can ensure that each tent and Village reaches its full potential and best serves every camper. If the older child is willing to move down to be with the younger Village, we may be able to accommodate that, but only when there is no more than a one year grade difference.
2) Bunkmate Request Process - We will do our best to ensure that your camper has at least one of their bunkmate requests in their tent. We can only guarantee ONE reciprocal request. It is not healthy or possible for us to work out a big puzzle of bunk requests to get tent assignments that are individually tailored to your child. In our experience, it can also be fairly alienating for a solo camper to be in a tent with 6 other campers who already know each other. We want to set your child up for success - not failure. Bunkmate requests are found in your CampInTouch account, or you can email info@campsloane.org to make a request.
3) So much of the camp experience is spent outside your tent - there are endless opportunities to connect and spend time with your friends at camp - activities, meals, 'Oval' (post-lunch recess with the whole camp), evening programs, and all-camp events.
4) Making new friends is a SKILL - Our most important task throughout those first few days of camp is to build and bond the tent and Village communities, and to help new and returning campers connect and make friends -- a skill that will benefit them for the rest of their lives. There is no better or safer place than camp to learn how to connect and make new friends. Your child WILL leave camp a more confident and better friend-maker!
So to answer the original question: While it might be possible to put your camper in the same tent as their 6 closest friends from home, it would not be best for their personal growth, for their tent, their village, or for camp. We are intentional with everything we do and we always have a WHY.

We are happy to talk to you if you have any more questions!
Next Blog Post
Read the Fall Birchbark Newsletter, with lots of info about everything that's been going on at camp recently